Ford Ranger Changes Over the Last 20 Years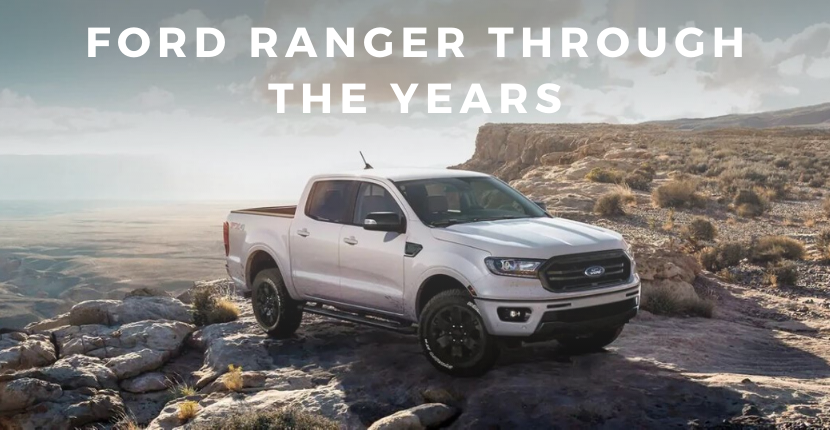 The Ford Ranger is a great truck that Ford offers you. It should be no surprise that the Ranger name has been around for a while. Here, you can learn more about the Ford Ranger through the years, and what you can get with the current Ford Ranger for sale Lowell. Check it out!
The name Ranger was first used in Ford vehicles as a trim level option. However, in the 1980s Ford realized that many of its consumers were wanting a smaller version of the Ford F-150, and that is when the Ford Ranger compact truck was born. The first Ranger was introduced in 1983, and this truck went through a few generations until it stopped production in 2012. However, this truck came back for the 2019 model year. Learn more about what this truck has offered you through the years.
The Early Years of the Ranger
In the first Ford Ranger, you could find a V6 engine or a diesel engine. This truck also offered you the choice of a six- or seven-foot bed. This truck was built as a smaller option compared to the F-150.
In 1993, the Ford Ranger brought a redesign for its second generation. This model had a more rounded exterior to improve vehicle aerodynamics. Then, in the late 90s the Ranger had an electric version. In 1998, the Ford Ranger was in its third generation. This third generation started to offer more passenger space and more technology. Through the 2000s people also had access to some off-road packages for the Ranger, but this vehicle was discontinued in 2012.
When Ford stopped making the Ranger, customers started to really miss it, so Ford decided to bring this vehicle back in 2019. For 2019, the Ford Ranger came back with an entirely different look. When it was first in production, the Ranger looked like a compact truck, today the Ranger looks more like a full-size truck, through it is still smaller than the F-150.
The 2020 Ford Ranger has a turbocharged 2.3-liter four-cylinder engine that gives you 270-horsepower and 310 pound-feet of torque. The Ranger can tow up to 7,500 pounds, and it gives you good fuel economy. This vehicle is also home to technology like touchscreen infotainment systems, Bluetooth, a Wi-Fi hotspot, Apple CarPlay, Android Auto, and safety technology features.
As you can see, the Ford Ranger is a great truck. This truck has been around for a while, but it still has a lot of great things to offer you. If you want to check this vehicle out for yourself, you can come down to Smith Ford. Smith Ford is a Ford dealership near me, and we have a great selection of Ford Rangers for sale near Lowell. Come see us today so that we can help you upgrade.