Ford Engineers Working from Home on an Electric Mustang SUV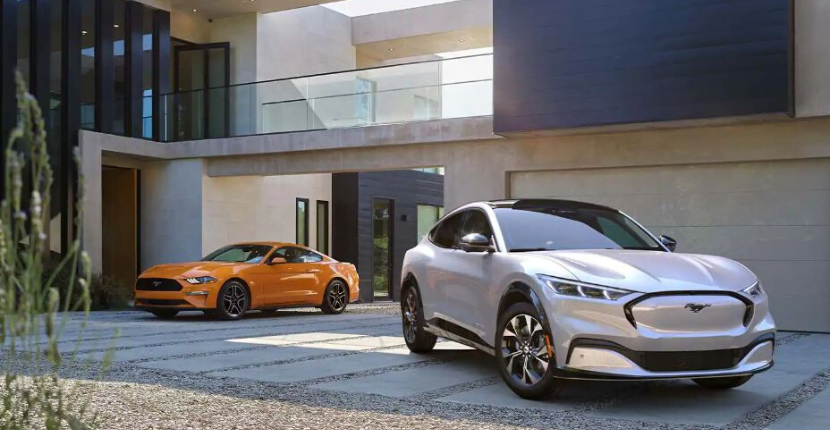 Many people think that electric vehicles are the future. Automakers like Ford are working to come up with more electric vehicle options. Ford intends to bring you an electric Mustang SUV that will give you plenty of power and performance, as well as electric capability.
This new electric Mustang was in the process of being designed and formulated when the coronavirus pandemic hit the United States. What has Ford done about this? Find out more below.
According to CNN, "The first SUV ever to carry the Mustang name, the Mach-E was unveiled to the public in November. With an emphasis on affordability and performance, the electric crossover is seen as Ford's attempt to take on Tesla. At the time, Ford said the Mach-E would go on sale by fall of this year. But a few months later, on March 13, the pandemic spurred Ford to order its employees to start working from home."
Ford engineers started working from home through the pandemic, and they took the Ford Mustang Mach-E electric SUV with them. Ford is serious about the design and production of this vehicle, so they are working from home at building this vehicle.
Part of their working from home is working on the computer code to make this vehicle function as it needs to be, but part of the working from home is driving the vehicle around to check performance and other data. There are also people working specifically with the infotainment system that will be found in the Mach-E.
All of this working from home will help these Ford engineers stay on schedule when it comes to designing and finishing this vehicle. There are still tests that will need to be performed in different environments, but as of right now, Ford is working to be ready for production in the fall of 2020.
Are you excited for an electric Ford Mustang SUV? What is your favorite Ford vehicle? At Smith Ford of Lowell, we have a wide selection of Ford cars, trucks, and SUVs. We can help you with your next vehicle upgrade, and we will be sure to provide more information about the Mach-E when we get it.
You can check out our inventory online, or call us to learn more about how we can help you upgrade to your next vehicle. Reach out to us at Smith Ford of Lowell today!