Top Ford Summer Vehicles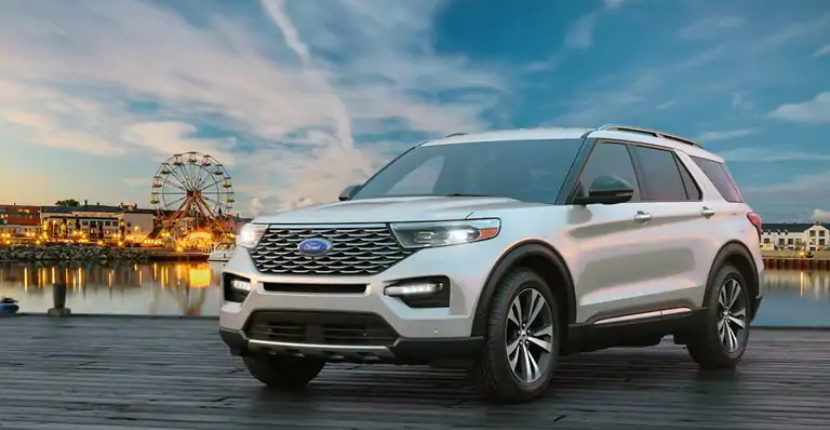 Many people like to fill their summers with road trips and adventures. Whether you are going on a camping trip or a family road trip, there are certain vehicles that can help you with your summer adventures. Check out some of those vehicles and how they can help you improve your summer below.
Summer Vehicle Upgrade Options:
Ford F-150 – The Ford F-150 is the perfect combination of performance and comfort. This vehicle has seating for up to six people, but it can also tow and haul for you and your family. You can haul your boat up to the lake for the weekend, and packing camping supplies in the cargo bed. You have plenty of capability with the multiple engine options, including a 3.0-liter turbo diesel engine option.
Ford Explorer – This SUV is a great family-friendly option. It can give you comfortable seating for up to seven people, so you will have enough space for your next family road trip. This vehicle also gives you up to 87.8 cubic feet of cargo space. This vehicle also performs well for you with features like the Terrain Management System and Intelligent 4WD.
Ford Escape – The 2020 Ford Escape is another great summer vehicle. This vehicle is a smaller SUV, so it is city-friendly. This vehicle can take you to work for the week, and then, you can go on a weekend road trip. This vehicle offers you the choice of a hybrid or plug-in hybrid powertrain to give you even better efficiency. You can get up to 44 city and 37 highway miles per gallon in this vehicle.
Do any of these vehicles sound like your perfect summer vehicle? There are several great options listed above, but there are also vehicles like the Ford EcoSport, the Ford Expedition, and coming soon the 2021 Ford Mustang Mach-E electric Mustang SUV.
Clearly, Ford has a lot of great vehicles to offer you, and you can check out those vehicles online or in person at Smith Ford. Lowell Ford has a great selection of new and used Ford vehicles, and we offer you great prices. We are ready to help you upgrade to a new summer vehicle. Reach out to us today for more information, or check out our inventory online.