There Is a Good Chance the Ford Bronco Will Go Electric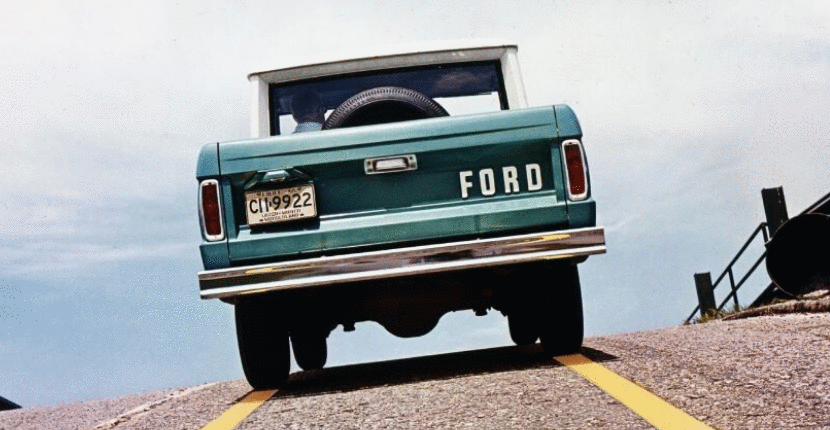 Where is the Ford dealer near me? It's at Smith Ford of Lowell, of course. We have great deals on new and used Ford cars, trucks, and SUVs, like the new Ford Bronco. Ford is looking to make a huge splash in the SUV market and will launch the new Bronco sooner than expected. It was supposed to appear in June; however, their debut was pushed back due to the recent COVID-19 global pandemic.
As the world slowly begins re-opening, Ford manufacturing facilities are beginning to bring back workers who will be maintaining social distancing, reducing shifts, and following proper sanitation guidelines. Questions swirl about whether the Ford Bronco will even make an appearance this year. But there has been recent news about something much bigger.
One source told Autoweek magazine about potentially introducing the first full-electric Ford Bronco EV. Although purely speculation currently, it's entirely on the table. For Bronco traditionalists, they seem to oppose the idea due to their attachment to previous models.
However, Ford is looking at one of its other models, the Ford Mustang Mach-E for inspiration. The Mustang electric crossover was launched last year and caused a lot of buzz among car enthusiasts. Also, pre-order sales were at an all-time high.
The details are still unknown, but many seem to speculate that Ford will use Rivian technology to build their unique version of an electric off-roader. It only makes sense since Ford had publicized their $500 million investment into Rivian technology last year. The purpose of their investment was to incorporate Rivian's electric motor setup and battery pack into their vehicles.
Ford's initially had Rivian technology placed into its luxury brand, Lincoln. Last December, Ford participated in a $1.3 billion fundraising round. Rivian started to create all-electric sports cars like Tesla's Roadster. However, they changed directions into building electric pickup trucks and SUVs. The goal is to build EV models that rival the likes of Tesla.
Ford Bronco will still be much more rugged and off-road-oriented like it's previous models. The good news is, the Bronco plans to enter the production phase at the end of August. All hope isn't lost. Here are a few prototype models! The debut of the Ford Bronco is only a few days away! When the time comes, we will update this page and add some updated information as well with photos and videos! So stay tuned.