Updated 2021 Ford F-150: All-New Interior and Unmatched Capability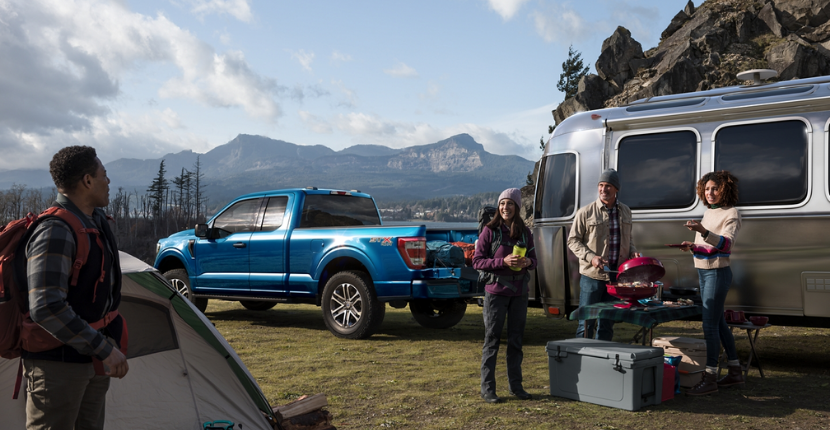 One of the most popular F-series is back with a new edition. In the United States alone, Ford sold over 4 million F-150 pickup trucks since introducing the 13th generation from the 2015 model. The 2021 Ford F-150 release date was June 25th of 2020. This time the 2021 Ford F-150 changes are quite significant compared to its previous 2020 model. Some of the critical differences are their PowerBoost hybrid powertrain, Max Recline front sleeper seats, novel Interior Work Surface console desk, and Pro Power OnBoard electrical generator.
Additionally, this Ford F-150 truck has gone through a massive styling makeover with interior changes making it more aesthetic. The Ford F-150 for sale is now available at your local Ford dealership near you. Its price starts at $28,745, with seating for six passengers. This pickup truck has horsepower that ranges from 250 to 450 and starts with an engine of 2.7-liter V6. The Ford F-150 towing capacity goes from 5,000 to 8,000 lbs and a curb weight of 4,069 to 5,684 lbs.
Ford F-150 Exterior
Much of the Truck silhouette remains the same, but we'll see new headlights and a revised nose. This Ford F-150 electric pickup truck has the same exterior dimensions, side window openings, and proportions as the 2020 model except a few adjustments. There's a lower door skin that carries a chamfered contour compared to the previous horizontal body. It's wheel arches are more muscular, bulky, and seamlessly integrate into the truck's body.
Ford F-150 Interior
The inside of this Ford truck will have much more drastic changes. In an attempt to compete with the Ram trucks, Ford has released premium material and touchpoints. Ford has introduced its latest software, Sync 4, that will be used on a 12.0-inch touch screen infotainment display. Its wide display takes up a lot of real estate on the center slack, leaving room for redesigned climate controls using physical buttons. With the new Sync 4 technology, drivers receive comprehensive search results, and cloud-based navigation to keep up with the latest traffic. Drivers can send texts, change their playlists, and connect to Apple CarPlay and Android Auto through voice recognition capabilities.
This Ford truck is already making waves! After reading this article and watching this video, we hope you understand why! If you're interested in the 2021 Ford F-10 feel free to reach out to our sales department today today! You can reach us at 866-297-1489 or visit Smith Ford of Lowell  at 1777 E Commercial Ave. in Lowell, Indiana. We look forward to helping you drive home in your new F-150!