Ford Sync 4 Will Help Drivers Find Cheap Gas and More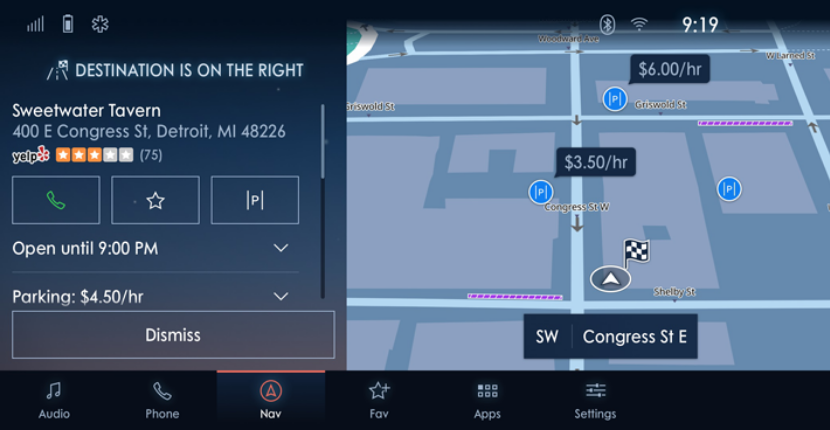 Smith Ford of Lowell is excited about Ford's recent upgrade to its Sync 4 infotainment system. We know Ford vehicles are reliable, affordable, and a great value for performance and safety, but technology matters to drivers too. That is why Ford is always looking to make improvements to give customers what they want, sometimes before they even know they want it.
Ford Sync 4 Infotaiment System Updates
Ford has dramatically upgraded its Ford Sync 4 infotainment system, which uses INRIX technology to link drivers to the cheapest gas, charging stations, and open parking spots. This latest tech will debut on the 2021 F-150, 2021 Ford Bronco, and the Mustang Mach-E. The INRIX database offers real-time data on available parking in 20,000 cities in 150 countries worldwide. In addition to available garage spots and street parking, the Sync 4 system includes granular information such as restrictions, fees, and real-time occupancy.
Ford has increased the size of its Sync 4 screen to 15.5 inches with adaptive dash cards. Rather than manually navigating through menus every time you launch an app, popular or recently used apps will be listed horizontally beneath the screen's main section in-dash cards. Since it's a cloud-based system, the technology will make automatic over-the-air updates on the system and has machine learning capabilities to make helpful suggestions at the right time.
Ford Sync 4 Navigation
The Ford Sync 4 allows drivers to navigate their routes through its natural voice control and cloud-based connectivity. Additionally, Sync 4 enables users to send texts through your voice so that you can contact people, such as provide ETA updates without ever touching your mobile device.
You can direct the technology to give you the fastest routes, make phone calls, and even turn on your favorite playlists. Sync 4 is compatible with Android Auto and Apple Carplay, so you can seamlessly connect your mobile device and control it through your center screen display.
Interested in the Ford Sync 4 release date? Or the Ford Sync 4 download? Stay tuned! Eventually, Sync 4 will be operated on all new Ford models; however, the Mustang Mach-E, Bronco, and Ford-150 get the first crack. Unfortunately, the Bronco Sport only has the Sync 3 for now.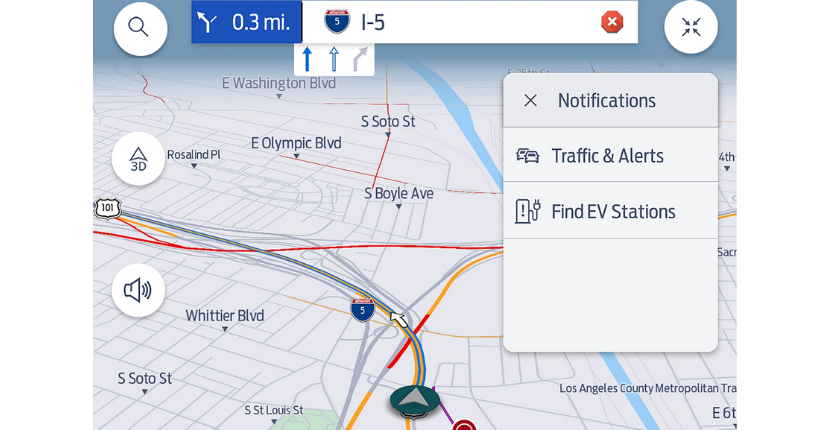 Visit Smith Ford of Lowell Today
Smith Ford of Lowell has a great selection of new and used Ford vehicles plus great incentives and warranties. A handful of our new Ford models will have the new Ford Sync 4 system available! For more information on Ford's new, large infotainment system, how to use it, how to find cheap gas near me, the Ford Sync download, and more feel free to pay us a visit! We are a Ford dealership located at 1777 E Commercial Ave in Lowell, IN.  In the meantime, visit our website and use our many online shopping tools or call our sales department today at 866-297-1489.