Why the Ford Ranger Is the Perfect Midsize Truck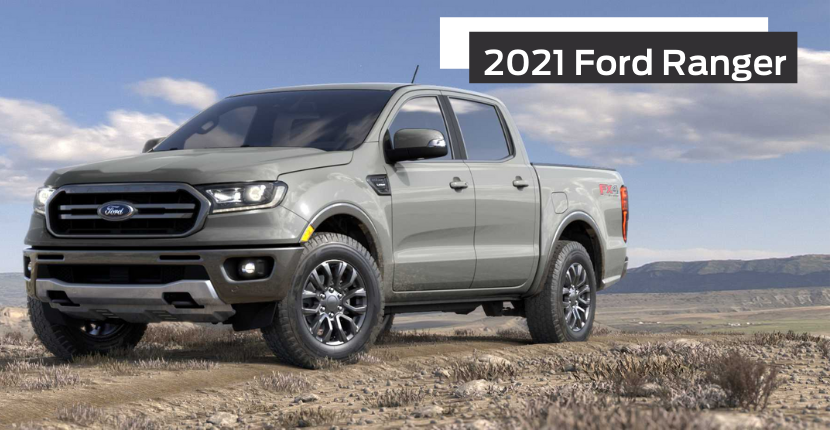 Now in its third year in the U.S. Market, the Ford Ranger remains a great value with its beefy turbocharged engine and extensive standard driver-assistance technology. The Ranger comes in two body styles with two trim levels in the base model XL to the more luxurious Lariat. It's a perfect mid-size pickup. Offering many unknown but amazing features, the Ford Ranger is a great value for you. Visit Smith Ford Dealership IN to learn more about a Ford Ranger lease! 
Top Safety and Technology Features 
On the base XL model Ranger alone, you'll get such great standard infotainment and connectivity features. These features include a four-speaker AM/FM audio system, a USB port, and a Wi-Fi hotspot with the capacity to connect up to ten devices. On the Lariat model, there's also an 8.0-inch touch screen with Apple CarPlay and Android Auto connectivity, as well as a SiriusXM satellite radio. Other available features include an integrated navigation system and a 10-speaker Bang & Olufsen sound system.
Earning four stars from the National Highway Traffic Safety Administration (NHTSA), the 2021 Ford Ranger offers excellent safety features. It's key safety features include:
Standard forward-collision warning

Automated emergency braking

Blind-spot monitoring

Rear cross-traffic alert

Adaptive cruise control
With these safety features, you can rest assured knowing you and your passengers are safe out on the road.
Great Fuel Economy 
One of the best features of the Ford Ranger is it's great fuel economy. This feature saves you time and money at the gas pump. The EPA estimates that the 2021 Ranger with rear-wheel drive has a fuel economy of up to 21 mpg city and 26 mpg highway. On the all-wheel drive Ranger, it's efficiency reaches 20 mpg city and 24 mpg highway. 
Towing Capacity 
The Ford Ranger can get you and your load to where it needs to go. It's towing capacity is boosted with the optional tow package. The Ranger can tow up to 7500 pounds and delivers a smooth and consistent power delivery when towing. In terms of payload capacity, the Ranger can haul up to 1860 pounds. The Ford Ranger towing capacity is hard to beat.
Powerful Performance 
The 2021 Ford Ranger features a turbocharged 2.3-liter four-cylinder engine capable of generating 270 horsepower and 310 lb.-ft. of torque. With this engine, the Ranger is swift and offers a silky output. All Ranger models have a 10-speed automatic for smooth and quick shifting. One great unknown feature of the Ford Ranger is it's available Terrain Management System. This is for optimized gearing in four selectable drive modes: Normal, Grass/Gravel/Snow, Mud/Ruts, and Sand. With the TMS, you can fulfill your adventurous spirit in your Ford Ranger. 
Visit us at Smith Ford! 
At Smith Ford of Lowell, IN, we have an expert staff ready and eager to help you find the perfect vehicle for you. Searching for "Smith hours near me"? We're open Monday-Saturday at 9:00 AM and close at 7:00 PM Monday-Thursday, 6:00 PM on Friday, and 4:00 PM on Saturday. Visit us to learn more about why the Ford Ranger is the perfect mid-size truck!