We Will Buy Your Car, Truck or SUV!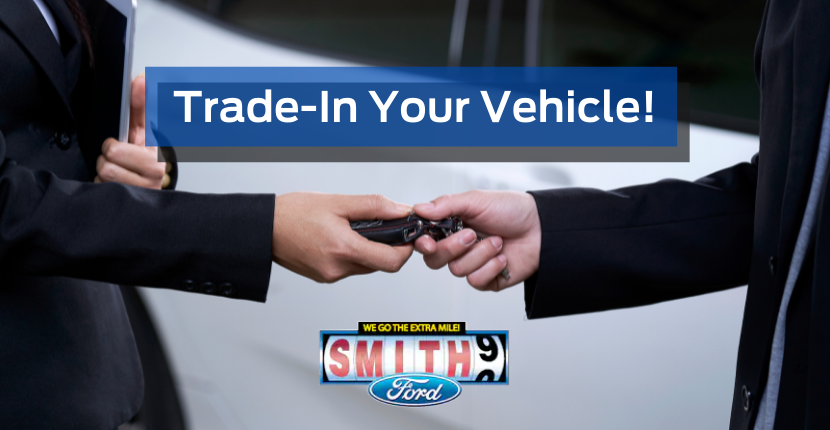 Are you wondering when the best time to trade in your car is? Well you guessed it – it's right now! The sun is shining and spring and summer are the perfect seasons to trade in your beloved vehicle for an upgrade! Smith Ford makes trading in your vehicle a smooth and simple process that will leave you feeling relieved and excited about your new ride.
How to Get Ready to Trade in My Vehicle
According to U.S. News, spring and summer are the best times to trade in your vehicle. But before you sell your long time loved vehicle, there may be a few things to consider. To start, make sure it's the right time for you. Although now may be the best season, certain finances and family obligations may hold you back. Ensuring you are ready to commit will help for a confident and smooth transition. We at Smith Ford, your ford dealership IN are happy to discuss all of your options to fit your needs.
Smith Ford Service Department
You may be ready to trade in your old ride, but is your vehicle ready? Before getting an appraisal on your vehicle, you may want to check for any major repairs and schedule a deep cleaning. Don't have time for repairs? No problem! Our Smith Ford service department has got you covered. Our technicians are part of a network of over 35,000 factory-trained Ford technicians across America. They have the knowledge and expertise to help assist with your Ford truck, car or SUV. Smith Ford is never short of coupons. Check out our current offers and book an appointment today!
How Can I Value My Trade-In?
Knowing your vehicle worth is the next step in the trade in process. We at Smith Ford have a ford trade in tool that is simple and effective and will only take 20 seconds of your time. You can see your car trade in value and also get a FREE Equifax report on our website or by speaking with a representative.
It's never easy to say goodbye, but we at Smith Ford, a Ford dealer near you, make it simple and easy to trade in your vehicle. We have a wide selection of new and used vehicles for you to explore so you can find the perfect ride to fit your needs. Check out our smith hours near me and schedule a test drive in your dream car today!