Is It Time to Get Your AC Recharged?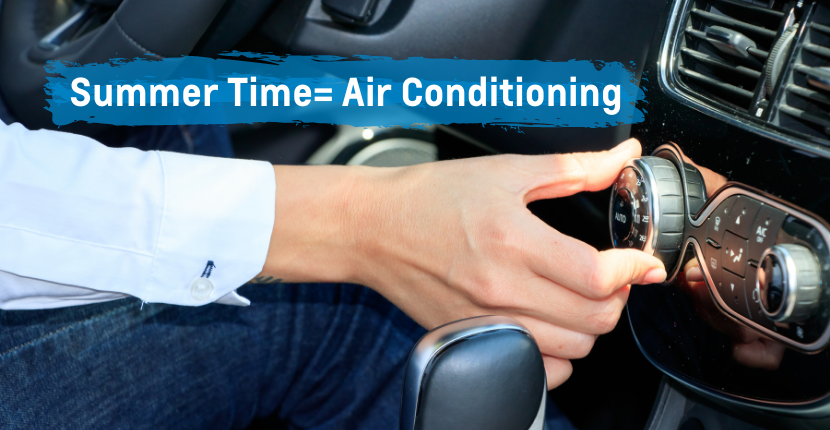 With summer in full force, you're probably using your vehicle's AC system at full blast. At times of high temperatures, a well-functioning air conditioning unit is vital for comfort and safety on the road. To ensure your vehicle's AC is serving your needs, it may be time for it to be recharged. Stop the search for "car AC repair near me" and visit Smith Ford today! 
Your Vehicle's AC System 
Almost all modern air conditioning systems use a compressor to pressurize and circulate refrigerant and oil throughout the vehicle's system to produce cold air. Operating using two different sides, the high and low side, the refrigerant starts out as a gas in the low pressure side of the system and is then converted into a liquid in the high pressure side. The constant circulation of the refrigerant liquid through both sides of the system enables your vehicle to keep cool. 
When Your AC Needs to be Recharged 
Using a compressor to pressurize refrigerant means the AC system must be completely sealed to function properly. As with anything on a vehicle, these pressurized systems can develop leaks over time. A leak means refrigerant will eventually leak to the point that the AC will no longer produce cold air. When the pressure level reaches a certain low point, the system must be recharged with the pressurized refrigerant to function properly again. 
Signs Your AC Needs to be Recharged
Loss in Cooling Capability:

The most obvious sign, an inability to cool air properly indicates a need for recharging right away. Once the amount of pressurized refrigerant drops too low, it will begin to impact the entire operation of the system. If you notice the air is not blowing as cold as it was or not at all, it's time for a recharge. 

AC Clutch Fails to Engage:

When your AC control is set to the highest coldness possible, you should hear the click of your AC clutch engaging and the whirr of the air. The clutch engages with a signal from the pressure switch to read the pressure level of the system. If this level drops too low, the pressure switch won't activate, meaning the clutch won't engage. When the AC clutch doesn't engage, the system will not even be able to circulate the low amount of refrigerant. Your system will likely not work at all.

Visible Signs of Refrigerant Leaks:

The most serious sign of a need for a recharge is spots of greasy film on any of the AC components or fittings or any pools of refrigerant underneath your vehicle. This means a leak has developed and refrigerant is being lost, which will continue until the system no longer functions. 
Smith Service 
Figuring out how to recharge car AC is best left to the professionals. Bring your vehicle in for excellent service at our Ford Dealership IN. At Smith Ford of Lowell, we are here for the lifetime of your vehicle. We do this by offering service and maintenance on your vehicle with our highly qualified service technicians. We are a Ford service center you can trust to take care of your vehicle's needs for as long as you own it. Our technicians are part of a network of over 35,000 factory‐trained Ford technicians across America. They were trained by Ford, so they know every Ford vehicle inside and out. Check out our Smith Hours near me today!