Look At This Ford Bronco Off-Road Experience Coming to the Auto Show!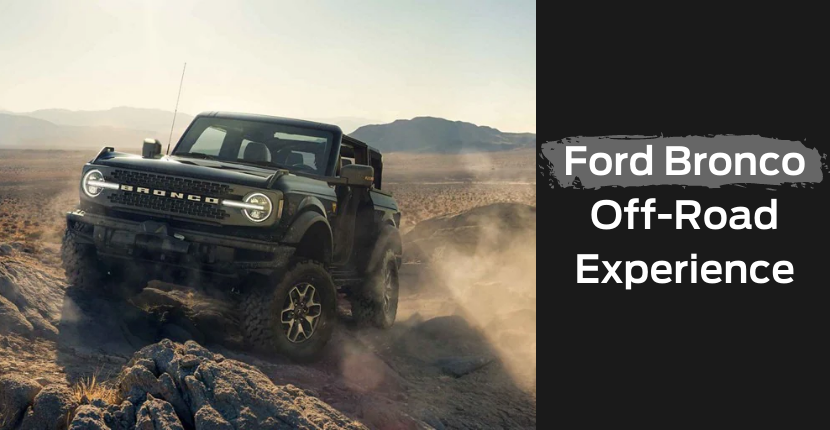 If you are looking for an "auto show near me," we have great news for you. The Chicago Auto Show is back from July 15th to July 19th at McCormick Place. We are so excited to see you very soon to see these amazing activations in person. This special edition of the show features new outdoor events, test tracks, and much more. These amazing experiences can only be accessed by purchasing a ticket online or at your local trusted new-car dealership.
Ford is excited to be debuting its Ford Bronco off-road experience at the Chicago Auto Show. With the new outdoor setting of the auto show, Ford has the opportunity to reveal two brand new experiences to attendees this summer. Learn more about the Ford Bronco Built Wild Experience below. You will quickly be searching for a ticket to the Chicago Auto Show!
The Ford Bronco
The Ford Bronco has been a top favorite amongst avid adventurers for years. With its unmatched off-roading capability and rugged reputation, it's no secret why it has become one of Ford's most sought after vehicles. Read below to learn more about Ford's new Bronco and how you can experience it for yourself.
Ford Built Wild
With Ford Built Wild, Ford is demonstrating how they are revolutionizing the game when it comes to the new Ford Bronco. Featuring a 30,000 sq-ft custom experience, attendees can participate in a series of activations to help them better understand the new Bronco family. From accessorization, to modularity and connectivity, attendees will leave knowing the new and improved Bronco inside and out.
This isn't your typical test drive! This year's Auto Show features a Bronco off-road course designed by famous racecar driver Vaugn Gittin Jr. Because of this, it is specifically tailored to exhibit the capabilities of the Ford Bronco. Visitors can experience the Bronco and take it on a 38-degree high "Bronco Mountain" with professional drivers. New exciting technology, such as Goes Over Anything Mode (G.O.A.T.), gives drivers the confidence they need for seamless off-roading experiences.
Also at the Chicago Show will be a Bronco heritage outdoor display, showcasing its history and evolution throughout the years. The history and credibility of the Bronco prove why adventurers love it. Year after year, it continues to get better with advanced technology and improvements.
Visit the Ford Built Wild Experience
Looking for tickets to the Chicago Auto Show? Smith Ford can help you out! Search for "Smiths near me" or "Ford dealership hours" to find out when you can come visit us at Smith Ford. Our team of experienced professionals are ready to serve you and your car-buying needs.