2022 Ford Maverick Will Make Its Debut At The 2021 Chicago Auto Show!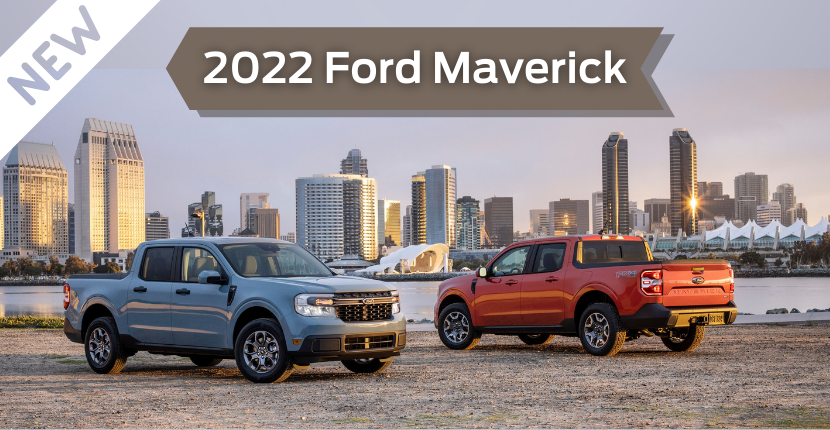 The Chicago Auto Show is back and better than ever! The 2022 Ford Maverick will make its global auto show debut at the Chicago Auto Show. This new, compact pickup truck is making waves and the hype is growing. Adding to Ford's already stunning vehicle lineup, attendees will be able to experience all of these amazing vehicles at the Chicago Auto Show. Other vehicles include the all-new F-150, all-electric F-150 Lightning, Bronco, Bronco Sport, and Mustang Mach-E.
Learn more about the new unveiling of the 2022 Ford Maverick below. You will soon be searching for an "auto show near me" or "Smith hours near me" to see it in person.
About the Maverick
The Maverick comes as a standard five-passenger, four-door pickup with a hybrid powertrain. This is a groundbreaking first for a pickup with a projected EPA-estimated rating of 40 mpg city fuel economy and 500 miles of range on a single tank of gas. This is almost unheard of when it comes to a 5 passenger vehicle. The Maverick offers both design and storage solutions and provides versatility for whatever adventure you decide to embark on. With a starting MSRP of $19,995, Ford expects this vehicle to sell quickly when it launches this fall.
Ford's newest vehicles were engineered for the outdoors, and the Chicago Auto Show is implementing new activations for you to experience their capabilities in person.
Attend the Chicago Auto Show
Chicago Auto Show attendees will be the first to see and experience these vehicles that haven't even hit the market. With many interactive activations including the Ford "Built Wild" outdoor test track and "Built to Electrify" exhibit, this is a unique opportunity to see what Ford has to offer. Tickets are on sale now and they are selling fast, so make sure to buy tickets online soon. This special edition of the Chicago Auto Show runs Thursday, July 15 through Monday, July 19. It takes place in McCormick Place's west building and outdoors along Indiana Avenue. Tickets are sold exclusively online.
Visit us at Smith Ford
Have questions about the Ford Maverick? Here at Smith Ford, we can answer all of your questions about Ford Maverick parts and purchases! We are your trusted Ford dealership IN and we are ready to help you find the car of your dreams. Visit us today to find out how to score the 2022 Ford Maverick.