Routine Maintenance You Can Do Yourself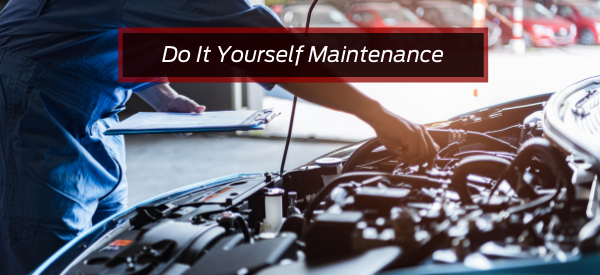 Although there is a lot of car maintenance that's best left up to experts, there is quite a bit of routine maintenance you can do yourself. Simple, at-home care for your vehicle can reduce your costs in the long run while maintaining the value of your vehicle. For maintenance that can't be done at home, Smith Ford has you covered! Visit our vehicle service center today! 
At-Home Routine Maintenance
Replacing Your Wiper Blades 
If you notice streaks left behind after using your wipers, they need to be replaced. When you buy some new blades from an auto parts store, the package will come with simple installation instructions. Follow those instructions, and make sure you have a firm grip on the wiper arm once you remove the old blade, so it doesn't whack the windshield hard enough to crack or shatter it. 
Replacing Your Engine Air Filter 
To figure out if your engine air filter needs to be replaced, simply unscrew or unclip the air filter box retainers to inspect it and remove it if needed. You'll need to replace it if when you hold up a light behind the filter, the filter blocks more than 50 percent of the light. The whole process is one of the easiest things you can do to fix up your car. 
Touch Up Old Chipped Auto Paint 
If your car is a bit older or has seen some dings, touching up chipped paint can instantly improve your vehicle. Touching up the paint will also prevent the spot from rusting. All you'll need to do is buy some touch up paint, fine tip paint applicator, and wax and grease remover from an auto parts store. You'll first want to clean the chip spit with the wax and grease remover, then let it dry. Next, use the fine applicator to paint and dab the chip. Don't add too much, and make sure you let it dry completely, followed by wax 30 days after. 
Use DIY Car Mats 
If you live in a colder climate, your car can become damaged or worn down from weather, such as snow or water on the floor of the vehicle. To protect the vehicle's interior, using a carpet square from a hardware store as a car mat is an easy DIY hack. It's a simple and inexpensive way to keep the car clean and looking brand-new. 
We'll Help You with the Harder Maintenance
At Smith Ford of Lowell, we are here for the lifetime of your vehicle. After our sales team has assisted you in the purchase of a new or used Ford vehicle, we remain committed to your satisfaction. We do this by offering service and maintenance on your vehicle with our highly qualified service technicians. We are a Ford service center you can trust to take care of your vehicle's needs for as long as you own it. Our technicians are part of a network of over 35,000 factory‐trained Ford technicians across America. They were trained by Ford, so they know every Ford vehicle inside and out. Let us help you with the more complex maintenance so you don't risk further damage or expensive repairs!
Visit Smith Ford in Lowell! 
Looking for an upgrade? Learn more about 2022 Ford models from our sales team. If you're searching online for "Smith hours near me," we've got you covered. Our Ford dealership IN is open from 9 AM to 7 PM Monday through Thursday, 9 AM to 6 PM on Friday, and 9 AM through 4 PM on Saturday (closed on Sundays) Visit us to schedule maintenance today!