The Auto Show is Almost Here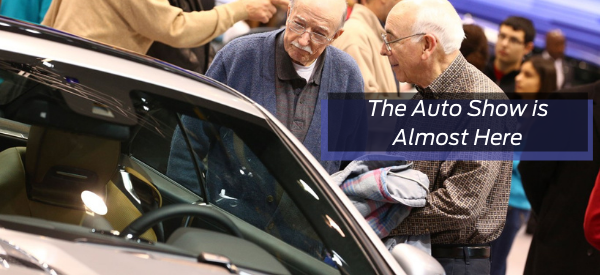 Auto fans will be happy to know the Chicago Auto Show is back this year. It will return to its regular ten-day February schedule and feature multiple world and North American introductions; a complete range of domestic and imported passenger cars and trucks; sport utility vehicles; and experimental or concept cars. To experience the most exciting upcoming new features in the auto industry, get your Chicago Auto Show tickets now!
History of the Chicago Auto Show
First taking place in 1901, the Chicago Auto Show is the largest auto show in North America. It is held more than any other auto exposition on the continent, and 2022 will mark the 114th edition of the Chicago Auto Show. 
The Chicago Auto Show sprawls more than 1 million square feet in the North and South Exhibit Halls of Chicago's famous McCormick Place. The complex offers a total of 2.7 million square feet of exhibit halls with an additional 700,000 square feet of meeting room availability.
What to Look Forward to for the 2022 Chicago Auto Show 
The 2022 Chicago Auto Show will feature nearly 1,000 different vehicles on display. Attendees will also have the opportunity to see numerous accessories and auto-related exhibits, competition vehicles and projects, and antique and collector cars. 
The 2022 Show will take place February 12-20 from 10 A.M. to 10 P.M. and February 21 from 10 A.M. to 8 P.M. It will be held in McCormick Place at 2301 S. King Drive in Chicago, IL. 
Get Your Tickets Now!
Tickets for the 2022 Chicago Auto Show are available now! You can buy tickets online here. Tickets are $15 for adults, $10 for seniors aged 62 and above, and $10 for children aged 4-12. Children aged three and under are free.
Exciting Ford Vehicles on Display 
This year's show will feature nearly 1,000 vehicles, including debut and concept vehicles, and Ford vehicles will be some of the most exciting on display. Ford's fan favorite production vehicles will be on display, including the Bronco, Bronco Sport, Edge, Escape, Expedition, Explorer, GT, Mustang, Mustang Mach-E, Ranger, Super Duty, Transit, and Transit Connect. Attendees will also get a special sneak peek of Ford's debut vehicles: the 2022 E-Transit, 2022 F-150, 2022 F-150 Lightning, and 2022 Maverick. 
Visit Smith Ford!
Looking for Smiths near me? At Smith Ford,  we've got you covered. Check out our Ford Dealership Hours: we're open from 9 AM to 7 PM Monday through Thursday, 9 AM to 6 PM on Friday, and 9 AM through 4 PM on Saturday (closed on Sundays). Visit us to find some of your favorites from the 2022 Chicago Auto Show!