Does Cold Weather Affect Gas Mileage?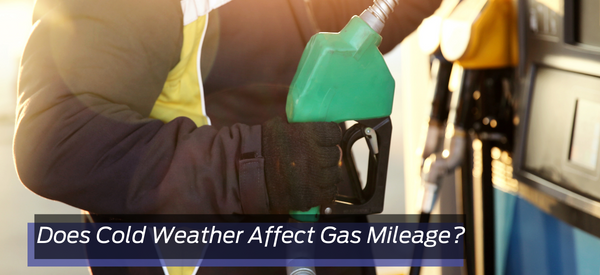 The winter months are officially around the corner. With winter arriving soon, low temperatures and inclement weather will be sure to follow. In these sorts of conditions, it's important to know how to operate your vehicle in safe and cautious ways as you hit the road. You'll also want to consider how cold weather impacts gas mileage because fueling up becomes more important than ever. Learn more about cold weather gas mileage at Smith Ford of Lowell now! 
Do Cars Get Worse Gas Mileage in the Winter?
The short answer is yes! However, there are lots of things you can do to counter lower gas mileage in cold weather. During the winter, your engine takes even longer than normal to warm up because the cold temperatures make it harder for the vehicle to produce warm air and circulate it throughout the vehicle. The extra energy needed to warm up the vehicle uses up more gas than normal. 
Also, the added time needed to warm up means your vehicle spends less time at the optimal temperature for fuel efficiency. This means that it is working even harder—and using even more gas—than usual to power your car while it works to warm up. All of this extra effort requires more gas, reducing your vehicle's total fuel efficiency. 
Other Factors that Cause Reduced Fuel Efficiency
Besides the pure cold weather, there are other factors of winter weather that lower the fuel efficiency of your vehicle. The road conditions and traffic unique to winter also use up a lot of gas. In the winter, driving habits change as many drivers go slower and activate all-wheel drive more frequently. Also, traffic jams from inclement weather—and the resulting long periods of idling—use up more gas. With colder temperatures, you also may be prone to stay in your vehicle more often, like going through a drive-thru instead of bracing the cold air when running inside a store or restaurant. 
How to Counteract Low Fuel Efficiency in Cold Weather
There are many ways you can boost your vehicle's fuel efficiency in the winter. First, warm your vehicle up in advance of departing your location. You can use the remote start on your Ford vehicle to do so easily and conveniently. Second, try to save trips for warm days or warmer parts of the day like midday and in the afternoon. Trips early in the morning or late at night will reduce your fuel efficiency the most as the temperatures are typically lower during those times of day. Third, avoid idling wherever possible. You can turn your vehicle off if you have short waits without the interior temperature plummeting.
Winter Maintenance
Another great way to boost your vehicle's fuel efficiency and make sure it's in top shape for winter driving conditions is to schedule winter maintenance for your car. One of the best things you can do to prepare for driving in the winter is getting your vehicle winterized with winter service. Whether it's investing in new wiper blades, refilling your car's fluids, or installing a cold weather car battery, winter maintenance will make your vehicle much safer and efficient to drive in the winter. We always have various service coupons to help make maintenance less of a headache!
Visit Smith Ford!
Looking for a Ford dealer near me? At Smith Lowell Ford,  we've got you covered. Check out our Ford Dealership Hours: we're open from 9 AM to 7 PM Monday through Thursday, 9 AM to 6 PM on Friday, and 9 AM through 4 PM on Saturday (closed on Sundays). Our mission is to earn our customer's loyalty by delivering sales and service experiences with high quality, excellent value, integrity, and enthusiasm. We offer the largest and most complete selection of new and used Ford cars, trucks, and SUVs in the area. Do business with us, and you will not only get the best pricing, but the reassurance that you are purchasing from an establishment founded on respect, integrity, teamwork, honesty, and trust. Get help with lower winter fuel efficiency now!