Ford Winter Driving Tips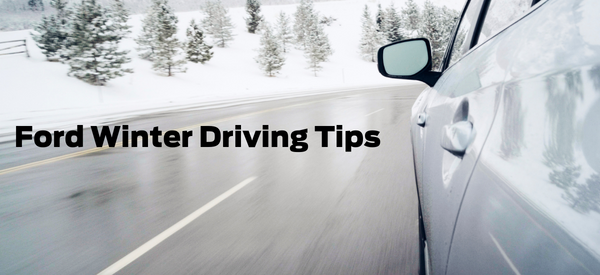 Now that we're solidly in December, it's official that winter is upon us. Snow, ice, sleet, and frigid temperatures are on their way if they haven't already happened. In these sorts of conditions, it's important to know how to operate your vehicle in safe and cautious ways as you hit the road. There are many great tips for driving in the snow that can help you stay safe this winter. You can also prepare your vehicle with winter service at Smith Ford of Lowell now! 
Decrease Your Speed 
One of the main safety risks during the winter is ice. And with black ice, you might not even be aware of it out on the road. That's why it's important to slow down in general. Slowing down can also help make up for the reduced traction wheels have in the winter and prevent your wheels from sliding on ice. It's also best to give yourself plenty of room between the vehicles around you. 
Always Keep Your Gas Tank Full 
Most drivers use more gas in the winter months, so it's easy to get behind on filling up. The winter, however, is the most dangerous time to run out of gasoline. If you do, you could end up stranded on the side of the road or in bumper-to-bumper traffic, which is dangerous with frigid temperatures and low visibility conditions. When driving in the winter, you should always keep your vehicle's tank full. And even if your tank is half full, it's worth filling it up just in case. 
Remove Ice and Snow 
A key thing for winter driving safety is to make sure your windshield is free from any blockage caused by ice or snow. Before you pull out your brush, start your vehicle, set the temperature console to defrost on the highest temperature and intensity setting. This will help melt some of the snow and ice quickly, so you don't hurt yourself or tire yourself out from scraping all of the ice off your windshield, mirrors, and windows. 
Avoid Cruise Control
When roads are snowy, icy, or slushy, you're much safer avoiding cruise control. With wet roads and black ice, cruise control is more likely to cause you to lose control of the vehicle because the system does not react as quickly to slippery conditions. It also cannot adjust according to specific patches of ice or slush. 
Get Winter Maintenance 
Besides following these winter driving tips, another good way to prepare for driving in the winter is getting your vehicle winterized with winter service. Whether it's investing in new wiper blades, refilling your car's fluids, or installing a cold weather car battery, winter maintenance will make your vehicle much safer to drive in the winter—whether you're driving in snow or just cold temperatures. Visit our Smith Lowell Ford service center to schedule winter maintenance today! 
Visit Smith Ford!
Looking for a Ford dealer near me? At Smith Lowell Ford,  we've got you covered. Check out our Ford Dealership Hours: we're open from 9 AM to 7 PM Monday through Thursday, 9 AM to 6 PM on Friday, and 9 AM through 4 PM on Saturday (closed on Sundays). Our mission is to earn our customer's loyalty by delivering sales and service experiences with high quality, excellent value, integrity, and enthusiasm. We offer the largest and most complete selection of new and used Ford cars, trucks, and SUVs in the area. Do business with us, and you will not only get the best pricing, but the reassurance that you are purchasing from an establishment founded on respect, integrity, teamwork, honesty, and trust. Stop in to get winter maintenance or winter accessories today!