Ford's Upcoming EV Plans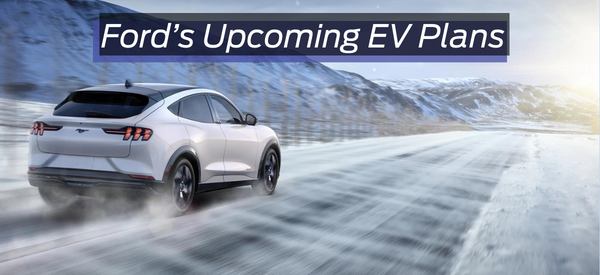 Ford recently announced some exciting news for fans of electric vehicles like the Ford F-150 Lightning and Mustang Mach-E. To build on Ford's commitment to American manufacturing, the auto company announced that it is investing $3.5 billion to build the country's first automaker-backed LFP battery plant, offering customers a second battery technology within Ford's EV lineup. Learn more about Ford's electric future now at Smith Lowell Ford!
Ford's New Electric Plant 
Ford is making $3.5 billion to build the country's first automaker-backed LFP battery plant. The plant will be called the BlueOval Battery Park Michigan, and it will initially employ 2,500 people when production of LFP batteries begins in 2026. Ford will also have the option to further grow its battery capacity at its Marshall, Michigan, plant. 
Along with this $3.5 billion investment, Ford and its battery tech collaborators have announced $17.6 billion in investments in electric vehicle and battery production in the United States since 2019, as part of the company's commitment to invest over $50 billion in electric vehicles globally through 2026. In the next three years, these investments will lead to more than 18,000 direct jobs in Midwest states like Michigan, Kentucky, Tennessee, Ohio and Missouri and more than 100,000 indirect jobs.
Ford Executive on the Investment 
Ford Executive Chair, Bill Ford, said, "We are committed to leading the electric vehicle revolution in America, and that means investing in the technology and jobs that will keep us on the cutting edge of this global transformation in our industry. I am also proud that we chose our home state of Michigan for this critical battery production hub."
Save More with an EV 
We have some good news for Ford EV drivers! When you purchase or lease a Ford electric vehicle, you may be eligible for up to a $7,500 federal tax credit with possible additional state incentives. That's some serious bang for your buck. Ford EVs, like the F-150 Lightning or Mustang Mach-E, are already affordable, and this 7,500 EV Credit puts even more money back in your pocket.
To claim your federal tax credit, simply go to this page on the U.S. Department of Energy's website. Once on the page select "Ford" in the Manufacturer dropdown menu and find your Chevy electric or plug-in model. If your specific Chevrolet model meets the requirements, you can fill out Form 8936: Qualified Plug-in Electric Drive Motor Vehicle Credit.
Visit Smith Ford!
Looking for a Ford dealer near me? At Smith Lowell Ford,  we've got you covered. Check out our Ford Dealership Hours: we're open from 9 AM to 7 PM Monday through Thursday, 9 AM to 6 PM on Friday, and 9 AM through 4 PM on Saturday (closed on Sundays). Our mission is to earn our customer's loyalty by delivering sales and service experiences with high quality, excellent value, integrity, and enthusiasm. We offer the largest and most complete selection of new and used Ford cars, trucks, and SUVs in the area. Do business with us, and you will not only get the best pricing, but the reassurance that you are purchasing from an establishment founded on respect, integrity, teamwork, honesty, and trust. Visit us to learn more about the great advantages of driving electric!